It Took McLaren 18 Months to Painstakingly Restore this F1 GTR to New
The first car in McLaren's F1 Certified restoration program is a historic stunner.
Among the pantheon of top-level sports-car-makers—your garden-variety Ferrari, Aston Martin, etc.—a common thread has emerged: Each one offers its own in-house verification services for its classic models, as well as restoration facilities. McLaren has recently caught on to this trend, forming its own "certification service" on par with Ferrari Classiche, Aston Martin Works, and Mercedes-Benz's Classic Center. And the British supercar-maker has ginned up one hell of a way to promote its new service, by fully restoring an F1 GTR race car to like-new spec.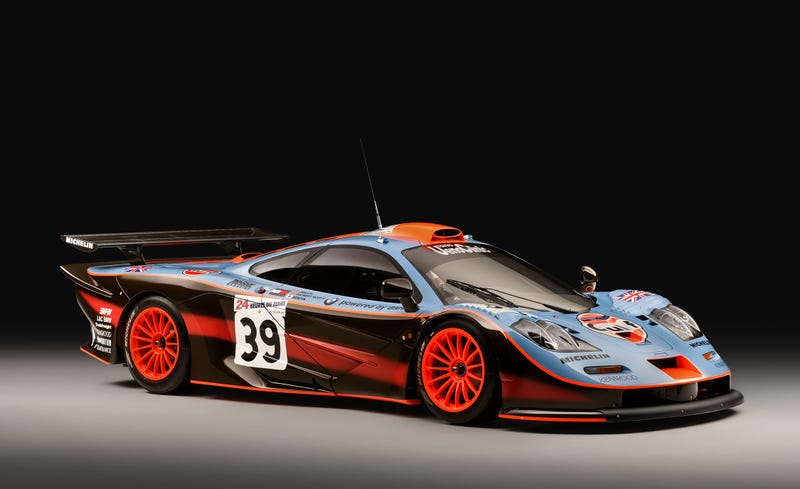 The McLaren F1 is one of the all-time great supercars, as excellent as it is rare—and the GTR examples are rarer still. This GTR in particular, chassis no. 25R, has both a substantive history and happened to be a prime candidate for restoration. After retiring from the circuit life in 2005 (a good long while after having served new in the 1997 24 Hours of Le Mans in Gulf-Davidoff livery), F1 GTR no. 25R hibernated in a Japanese collection until it found its way back to the U.K. in 2016. Its new owner, a longtime McLaren devotee, commissioned McLaren Special Operations to refurbish the car, a process that eventually slid into a full-blown restoration under MSO's certification program. You'll note that we're a long way from 2016.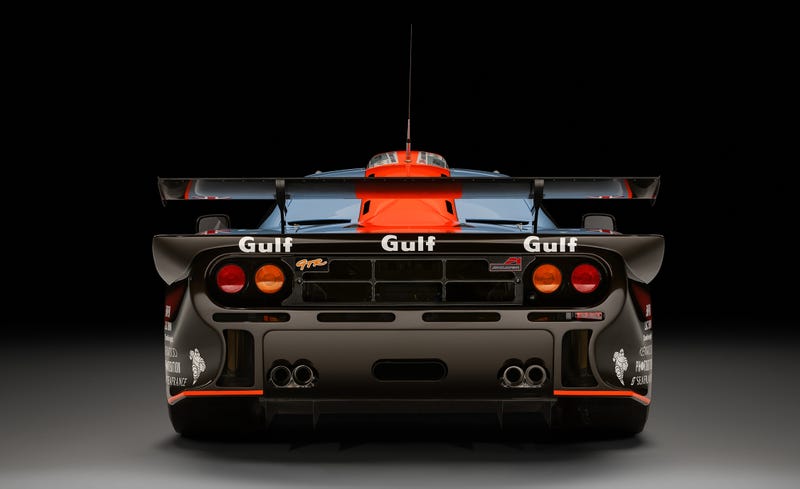 It goes without saying that the refurb was worth the undertaking, given how just 106 McLaren F1s were built, and only 28 of those were GTR racing-spec variants. F1 no. 25R is now good as new, having been brought back to life with new/old-stock parts that McLaren says it had in containers that hadn't been opened in 20 years. It isn't presently clear whether or not the first certified McLaren F1 GTR will find its way back to a track somewhere, sometime, but it will be displayed at the 2018 Hampton Court Concours of Elegance.